BollyX on Demand
Workout anytime, anywhere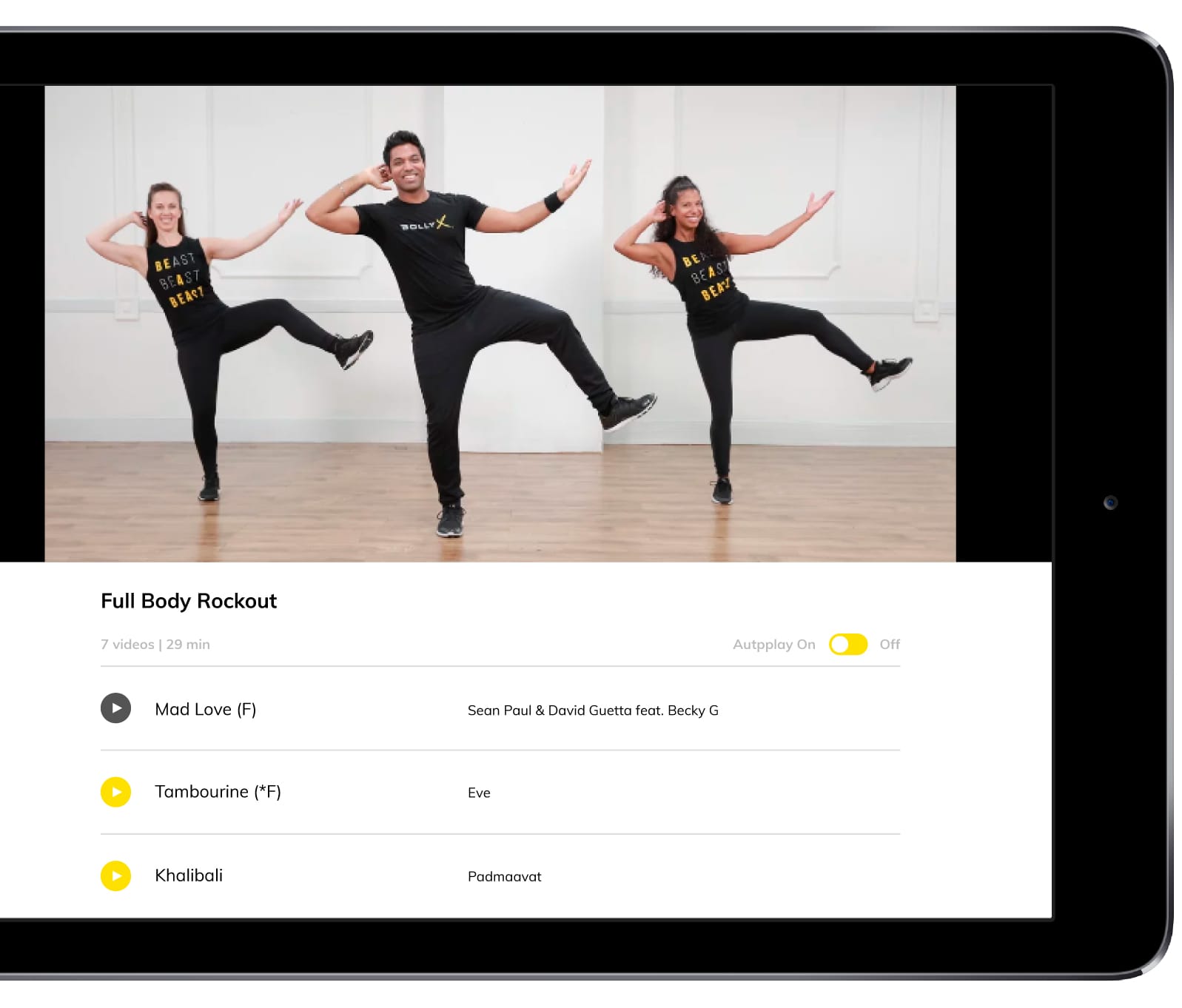 Workout anytime, anywhere.
200+ routines. New releases monthly.
Bollywood & Bhangra favorites
Custom workout builder
Step-by-step tutorials
Community support
We are a...
Bollywood-Inspired
We are inspired and driven by the heart-pumping, energetic rhythms of Bollywood, the film industry of India.
Dance Fitness
We cross dynamic choreography with high-intensity interval training (HIIT), burning up to 800 calories per 50 minute session.
Community
We support each other and work together as a team to empower everyone to unleash their inner rockstar!
Become An Instructor
Join the fastest growing Bollywood fitness team in the world!
Over 3000 instructors worldwide.
From training, to launching a class, to growing your instructor business, BollyX will support you every step of the way. Get ready to unleash your inner rockstar!
FIND A TRAINING
Our Members
I have been exposed to a whole new musical experience genre…BollyX has added to my diversity and helped me rediscover my inner rockstar. My biggest hope is that I can lead and inspire others to do the same.
Jennifer Cronin
In Over 100 Cities Worldwide
East Coast
Baltimore
Boston
New York
Philadelphia
Richmond
Washington D.C.
Mid West
Chicago
Cincinnati
Denver
Madison
Minneapolis
St. Louis
South
Austin
Dallas
Houston
Las Vegas
Little Rock
Phoenix
New Orleans
Oklahoma City
San Antonio
West Coast
Anaheim
Fullerton
Los Angeles
Portland
Sacramento
Salt Lake City
San Diego
San Francisco
San Jose
Seattle
International
Calgary, CA
Frankfurt, DE
London, UK
Mumbai, IN
Nanaimo, CA
Pokhara, NP
Surrey, CA
Toronto, CA
Vancouver, CA
Vernon, CA
Kerala, IN
Uppsala, SE
Eqaila, KU